All businesses face challenges, and decision-makers must rise to meet them. But if you want to see "stepping up" in action, here's one for the ages. You live in London, England and you're the stay-at-home mother of five children. Your husband has a successful job in banking. You lead a good life. One day, out of the blue, you get a call that your 78-year-old father in the  Netherlands is ill with pneumonia, and you rush to his bedside. He dies unexpectedly.
You're his only child.
In addition to dealing with the grief of losing a parent, you're now faced with two new developments in your life: an inheritance of more than $6 billion, and a controlling interest in one of the world's largest and most iconic breweries.
What do you do?
If you're Charlene de Carvalho-Heineken, you make the bold decision to step into your father's shoes and run the family business.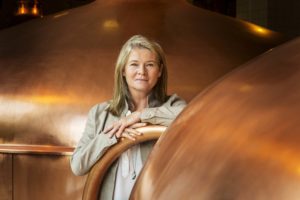 In 2002, only two years before she turned 50, Charlene was catapulted into the spotlight when she made the decision to take over the Heineken empire after the passing of her father, Freddy Heineken. Her newfound life was prompted by a single question from her husband Michel de Carvalho – a question that would prove to be one of the most impactful and important of her life: "Do you want to inherit the role of your father?"
It didn't take Charlene long to accept the proposition. This was both impressive and surprising for two reasons:
 She had no prior business experience.
 Charlene had long prided herself on leading a private life. She was content as a stay-at-home mom to her five children.
But the "family first" motto by which Charlene had led her life also included a strong dedication to preserving a family-controlled business that, at that time, was 138 years old. She enjoyed the support and business expertise of Michel (a well-seasoned banking executive at Credit Suisse) – and she had her own fierce determination to protect, nurture and grow the family legacy and brand.
Not surprisingly, there were many doubts about her ability to run a complex enterprise such as Heineken, and Charlene herself was hesitant. But under her leadership, 15 years later, Heineken
has experienced the greatest growth in the company's history.
And Heineken remains a family-owned business to this day.
FROM PATENTED YEAST TO GREEN BOTTLE DOMINATION
Heineken today is one of the largest and most famous brewers in the world, with 165 plants in more than 70 countries and a worldwide portfolio of more than 250 different beer brands in addition to its namesake brew. But its road to success was never easy and came with its fair share of hurdles.
Gerard Heineken established the brewing company in 1864 in Amsterdam. While the Dutch brewing industry was in serious decline at the time, Gerard had something no one else did – "Heineken A-yeast." It was an innovative bottom-fermenting yeast method that Gerard would eventually patent. The unique fermentation process is attributed to the balanced, rich flavour of the premium lager. In 1889, the signature brew was recognized with a Diplome de Grand Prix at the World's Fair in Paris – a feat still celebrated on the Heineken bottle's label today.
Gerard's only son, Henry Pierre, managed the company from 1917 to 1940. The conditions of the first World War proved challenging, as Heineken depended on barley imported from war-ridden central Europe. The company was able to quickly recover in the post-war years – and even expanded by acquiring smaller breweries and exporting internationally.
In late 1933, just three days after Theodore Roosevelt repealed Prohibition, Heineken became the first shipment of American beer to arrive on American soil. It marked the beginning of a love affair between Americans and the premium Dutch lager. The United States would become the company's most important importer and Heineken a ubiquitous fixture in American society ever since.
POST-WAR GROWTH AND EXPANSION
Henry Pierre had three children – Mary, Alfred and Robert. His son Alfred, preferred to be known as "Freddy," began working at the Heineken plant in 1941 as a teenager. He seemed to prefer artistic pursuits over business, and many observers expected that he would fulfill the frequently prophesized fable, in which a third-generation leader drives the family business to its demise.
But Freddy surprised himself – and even Heineken's management – by emerging as a successful salesman and developing a keen interest in the advertising strategy behind the product. This would become crucial to Heineken's success for decades to come.
Once the challenges of the Second World War had passed, expansion beckoned and Freddy made a number of important advancements, both personally and professionally:
He spent two formative years in the U.S., seizing the opportunity to understand and expand a key market – and more closely examine the advertising campaigns deployed by American brewer Anheuser-Busch, the company behind Budweiser.
He introduced the iconic green bottle, using this colour distinction to signify his premium brand and setting Heineken apart from the many beer brands sold in brown bottles. It was a brilliant move. Even though Heineken was priced about twenty cents more than a domestic bottle of beer in the U.S., sales rose steadily throughout the 1950s.
In 1954, he borrowed enough money to recover majority ownership of the company, which had been lost to outside investors during his father's period of control. Freddy established  Heineken Holding NV, which owns 50.005% of Heineken NV, the operating company.
On the personal front, Freddy also met and married an American woman named Lucille Cummins. The couple went on to have their one and only child, daughter Charlene.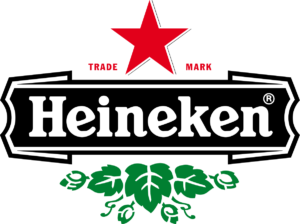 A SHOCKING CRIME
From her earliest days, Charlene gravitated towards an anonymous lifestyle – happy to be unrecognizable to even Heineken staff. She spent most evenings at home with her parents enjoying a TV dinner. She grew to become a woman of simplicity, humble and happy in a life away from the spotlight.
That all changed in 1983.
With Heineken's abundant success, Freddy had by then become one of the richest individuals in Europe. His fortune drew considerable attention, even though he was far from conspicuous. In
November 1983 Freddy and his chauffeur were kidnapped and held for three weeks in concrete cells, with a ransom of $12 million demanded.
When police were finally able to free him, the Heineken family had already paid $10 million to the kidnappers. Understandably traumatized, Freddy became increasingly protective of his
family's private life.
This suited Charlene's personality just fine. She preferred it this way. Charlene had met her future husband, Michel de Calvalho, years earlier at an exclusive ski resort in St. Moritz. After
a fervent courtship, the two were eventually married in London where they settled and began raising their family. Life was comfortable for Charlene. Michel led a successful banking career at Credit Suisse, and they built a comfortable life for themselves and their five children completely off his salary.
While Charlene had done an internship at Heineken in Paris many years previously, and eventually joined the Board of the family holding company, she had little interest in the details of the operation. The idea that she might one day take a key role at Heineken was never discussed. She enjoyed a virtually anonymous private life.
That all changed in 2002 with Freddy's sudden death.
KEEPING THE HEINEKEN CULTURE ALIVE 
Charlene had a difficult decision to make at the time of her father's death. Suddenly, the fate of the Heineken Company fell onto her shoulders. But the passion to maintain family control of a
business created nearly 150 years earlier was a powerful motivator.
And keeping the Heineken family in control has proven to be excellent for the family business.
Despite Charlene's lack of experience, she has shown, like her father, to possess exceptional business skills and intuition – and Heineken has witnessed exceptional growth and success. Working together, Charlene and Michel quickly become familiar with the business after Freddy's death. They visited many Heineken breweries and offices, assessing talent, talking to employees and identifying opportunities. They installed a new, more aggressive CEO, and have overseen more than 50 acquisitions worth nearly $30 billion.
Just as importantly, Charlene and Michel continue to determinedly believe that business success resides in keeping the Heineken culture alive and the company family-owned. So, when SABMiller approached Heineken with a hefty takeover bid in 2014, the family rejected the offer, despite incredible pressures in the beer and beverage industry to consolidate.
It is highly unlikely that Heineken will let go of family control any time soon, if at all.
CAREFUL PLANING FOR THE NEXT GENERATION
While Freddy had left business succession to chance, Charlene and Michel have wisely taken a more deliberate approach to their succession planning. In contrast to the default solution that brought Charlene to the helm in 2002, the next inter-generational transfer of power promises to be more planned and deliberate.
Heineken was built on generations of 'only' children – and it was never a crowded playing field in terms of succession. But Charlene is different from her predecessors – she and Michel have five children to consider.
And this prompts a number of considerations.
Which children are interested in being active in the business?
Do any have the capacity to develop the tenacity, vision and business acumen to play a major role?
With a business as global as Heineken, could different children play different roles in different regions or business lines?
If so, how should ownership be structured?
While the answers to these questions aren't yet clear, one thing is certain: Charlene will not 'catapult' one of her children into the leadership mantle as with her own circumstances in 2002.
Instead, she and Michel have hired a family consulting firm to meet with the children and discuss both their aspirations and concerns about the Heineken legacy.
In the meantime, the children are gaining valuable work experience. Alexander joined the Heineken board in 2013, Charles is gaining experience working for an internet retailer in Vietnam, and Louisa is employed by a spirits company in London.
Succession the next time around will not be left to chance. With Charlene and Michel firmly in control and active succession planning already in place, what Gerard established in 1864 and
Freddy fought hard to regain will not be easily lost or sold.
That's the Heineken way.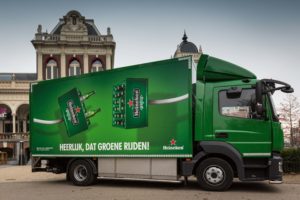 Questions to consider for your business:
How would your business fare if succession were left to chance?

Have you taken steps to protect your life and business vision?

What outside resources can help your business remain family-controlled?
Paul Russell is a freelance writer based in Toronto.