Patrick Thomas would only find out two hours before the rest of the world. In fact, he received the news that would define his entire tenure as CEO of Hermès while cycling through the French Alps in October 2010.
His phone rang. It was Bernard Arnault, CEO of Louis Vuitton Moet Hennessey.
The call was brief. LVMH would be announcing that it had acquired a 17% stake in Hermès.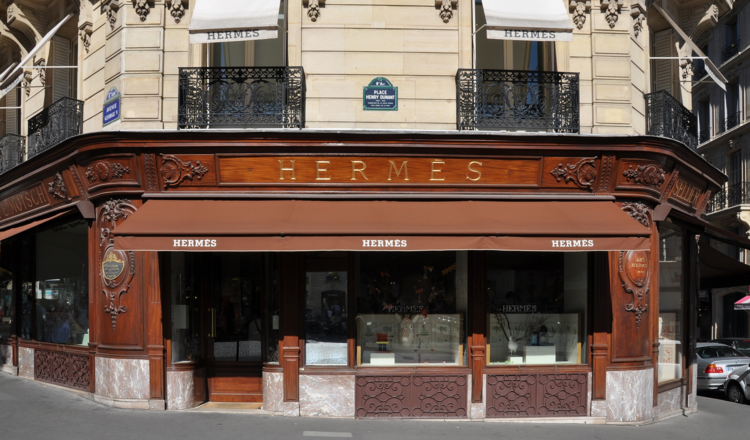 When Thomas was appointed CEO in 2004, he identified several liabilities. A surprise takeover wasn't one of them. He was an outsider, brought in by the Hermès family to breathe new life into the business—not to have it bought out from under them.
The attack was so secretive and sophisticated that Thomas couldn't have foreseen it.  It would have been impossible to predict the lengths LVMH went to acquire its stake—and the lengths that the Hermès family would go to win it back.
What followed is perhaps the most extraordinary display of a business family's unity in recent history.
Crafting prestige for 178 years
Famous for its handcrafted scarves and leather goods, Hermès has been in business since 1837. Thierry Hermès' masterfully saddle-stitched harnesses were a favourite among European royalty, who admired the perfect union of form and function.
A crucial factor to Hermès's success—from its founding to the present day—is that it delivers quality its competitors can only dream of.
Hermès doesn't have factories. It has workshops.
Its artisans undergo extensive training and take several exams over a two-year period. Those allowed to make Birkin bags must train for three years. The leather is selected, cut, dyed, stretched, hammered, stitched and assembled by one set of hands. Even the chains for the bag handles are hand welded and flattened with mallets. One bag takes days to finish, and each workshop makes less than 15 bags per month. Upon completion, the product is carefully inspected and stamped with the date and the artisan's name. No two bags are exactly the same.
As difficult as it is to nurture a skilled labour force, Hermès refuses to mass manufacture. It has established partnerships with secondary schools to ensure a reliable supply of artisans trained in the company's methods.
Axel Dumas, the current CEO, objects to even allowing more than 250 artisans in one workshop. He believes that if a workshop contains "above 250 people, no one knows each other and then it becomes a factory." The total number of Hermès artisans is no more than 3,000.
While LVMH and many other competitors outsourced production to China long ago, Hermès has insisted on staying in France. It deliberately builds workshops in areas of high unemployment, including cities like Montpellier.
Today, Forbes ranks Hermès as the world's 13th most innovative public company, ahead of brands such as Starbucks, Netflix and Priceline.
Curiously, the most innovative quality about Hermès is its refusal to change.
Its products have been made the same way since its inception.
The family behind the brand
Until Patrick Thomas became CEO of Hermès, a family member had led the company for five generations. The Hermès motto is "useful is beautiful." If a child wants to enter the business, he or she has to start in the workshop and learn leatherwork. They must learn to make one item before they leave, to understand how much skill it takes. They must respect the product above all else. In media interviews, family members repeat the word "craftsmanship" consistently when speaking about their brand.  It's not lip service.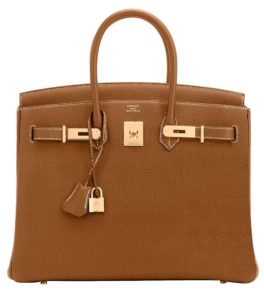 "If the family tells me, 'We want to double the profit,' I can do it, I don't need LVMH," Patrick Thomas said. "Introduce bags with a big H, at $1,500 each, and we will triple the sales and it will be an industrial bag and sales will go through the roof and the profit will be doubled or tripled and in five years you don't have Hermès, you have another company. It will be the same name, but the future and quality will have disappeared."
Buying a Louis Vuitton bag is a transaction. Buying a Birkin is a hunt. The company never overwhelms the market. If anything, it eludes it. Because the bags are produced in such low numbers, the supply is nowhere near the demand. It is impossible to buy a bag at a store or online.
At one point, Hermès had to introduce five- to ten-year waiting lists because it couldn't keep up with demand. Now demand is so high that waiting lists have been eliminated. The only sure way to get the iconic bags is on the auction market. They sell for as much as $200,000.
Even as the numbers of the ultra-rich have grown in the past decade, Hermès remains a status symbol. Owning a firsthand Birkin is about more than just money: it's influence.  Supply is intentionally limited. Demand is obsessive. As a result, Hermès prospered in an economic environment that destroyed its competition.
And then came the interruption to Patrick Thomas's cycling trip through the Alps.
The risks of being recession-proof
When Thomas heard the news of LVMH's intentions, he had already steered Hermès through several peaks and valleys. He had been CEO for seven years, chosen to replace Jean-Louis Dumas, the fifth-generation CEO who pushed Hermès past the borders of France.
Thomas continued Hermès' expansion and oversaw its ascent in the luxury marketplace. Hermès' performance after the 2008 crash is one reason LVMH had it in its sights.  While other luxury brands, including LVMH, took a hit, Hermès' profits soared. While its competitors suffered, Hermès expanded. In the five years after the recession, revenues jumped 144% to almost $5 billion.
The company set a record in 2014, reporting an operating profit of $1.7 billion with $5 billion in sales—the fastest-growing company in its industry over the previous six years.
This may explain why LVMH took such extreme measures to acquire Hermès. There were many brands it could have easily pursued. But Hermès is an anomaly. As a virtually recession-proof asset, the leather-maker would have been the jewel in Bernard Arnault's LVMH crown.
Another reason LVMH was hot for Hermès is that it saw a vulnerability, a chink in the hand-welded armor.
In order to finance an expansion, Jean-Louis Dumas, Hermès CEO from 1978 to 2006, had engineered a structure that allowed Hermès to sell a small percentage of its shares to the public. This is how Arnault came in through the back door and subtly built his stake.
The attack
The LVMH operation was deliberately covert. In the past, it had tried and failed to buy shares from Hermès family members. This time, LVMH disguised its identity by having banks in Luxembourg and Panama purchase the shares on their behalf. It then paid the banks in cash, in an attempt to avoid discovery.  Its identity—and mounting dominance—went undetected.
But in June 2010, two of the banks agreed to settle in shares (the third did so later). French stock market regulations dictated that LVMH should have revealed its holding then. But LVMH waited until the end of October.
Meanwhile, it kept accumulating shares. By December, it owned a quarter of Hermès.  The stock price had shot up 30% because of market speculation. To all industry observers, the takeover seemed like a done deal. The prediction was that the younger generation at Hermès would gladly take the money.
Circling the wagons
Unfortunately for Arnault and LVMH, it was the wrong bet. The younger generation of Hermès wasn't ignorant of the true value of the family business. Not only did they refuse to sell—they went on the offensive. Fifty-two descendants of founder Thierry Hermès pooled all their shares—for most, their entire wealth—into one holding company. Formed in 2011, the company was named H51.
Together, the holding company controlled 50.2% of the group's share capital.
In a statement, the family said: "The creation of this structure confirms the unity of the family in its commitment to defend Hermès independence to preserve its values and culture." The statement also asserted that "Despite the suddenness of the attack, the family has never doubted the solidity of its control."
After the announcement, Hermès stock dropped 8%. H51's response? No big deal. Because they aren't selling for a couple decades, decisions aren't ruled by short term fluctuations.
Part of H51's strategy for control is voting as a bloc. It decides how to vote its majority stake in advance of shareholder meetings.
The aftermath of LVMH's attack
What made more than 50 family members act in unison? To defend their independence at any cost? Was it pride, leadership or just business sense?
All of the above.
They gave up their independence as individuals so they could be independent as a group.
According to current CEO, Axel Dumas, "What was admirable is that the family really gathered itself to keep the independence of Hermès. It was a big commitment for them to say, 'I will put all my net worth there and not sell it for 20 years.' But they did. It was a very strong mandate that they gave me, to keep Hermès independent, and it's something that I'm focused on, regardless of the situation. It was a test of loyalty, yes. And I found it."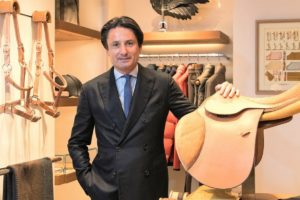 Arguably, the most important asset the previous generation left its heirs was the knowledge that the business had value far greater than any short-term haul. And this wasn't a sentimental view. This came from years of understanding what they had built, and why it was successful.
Unity has proven profitable for the Hermès family. In 2010, the group posted revenues of $2.3 billion, up from $1.7 billion in 2009.
For the company, the two-decade time frame allows it to act with the long-term view of a private company. A huge advantage, but not without sacrifices. Locking up shares is a burn-the-ships decision. Until 2040, the sole source of revenue for H51 members is Hermès dividends.
Though LVMH did receive the largest fine ever levied by France's market regulator, AMF, the financial penalty would not have thwarted the takeover. It was the family aligning around a common set of values that stopped Arnault in his tracks.
Dumas explains his family's business in the terms of Protestant work ethic:  "We believe, like most of the Protestants in France, in craftsmanship. We believe in the long term, and we don't like to be in debt."
Hard work and foresight is paying off for the Hermès family. Its collective net worth is now more than $25 billion.
Questions to consider:
Are you leaving your business family something more valuable than short-term profit?
Does your family have a common set of values around which it can stay united over generations?
Does the next generation deeply understand your products and brand?